Club Activities Across Ontario
Hamilton Boat and Outdoor Show
The OWCA was well represented over the March 3rd weekend at the Hamilton Boat and Outdoor Show accompanying three member clubs: The Kitchener Grand Valley Carvers and Owl's Nest Clubs; and, the Burlington Wood Sculptures Club. We spoke to a lot of people interested in carving and quite a few collectors of wildfowl carving.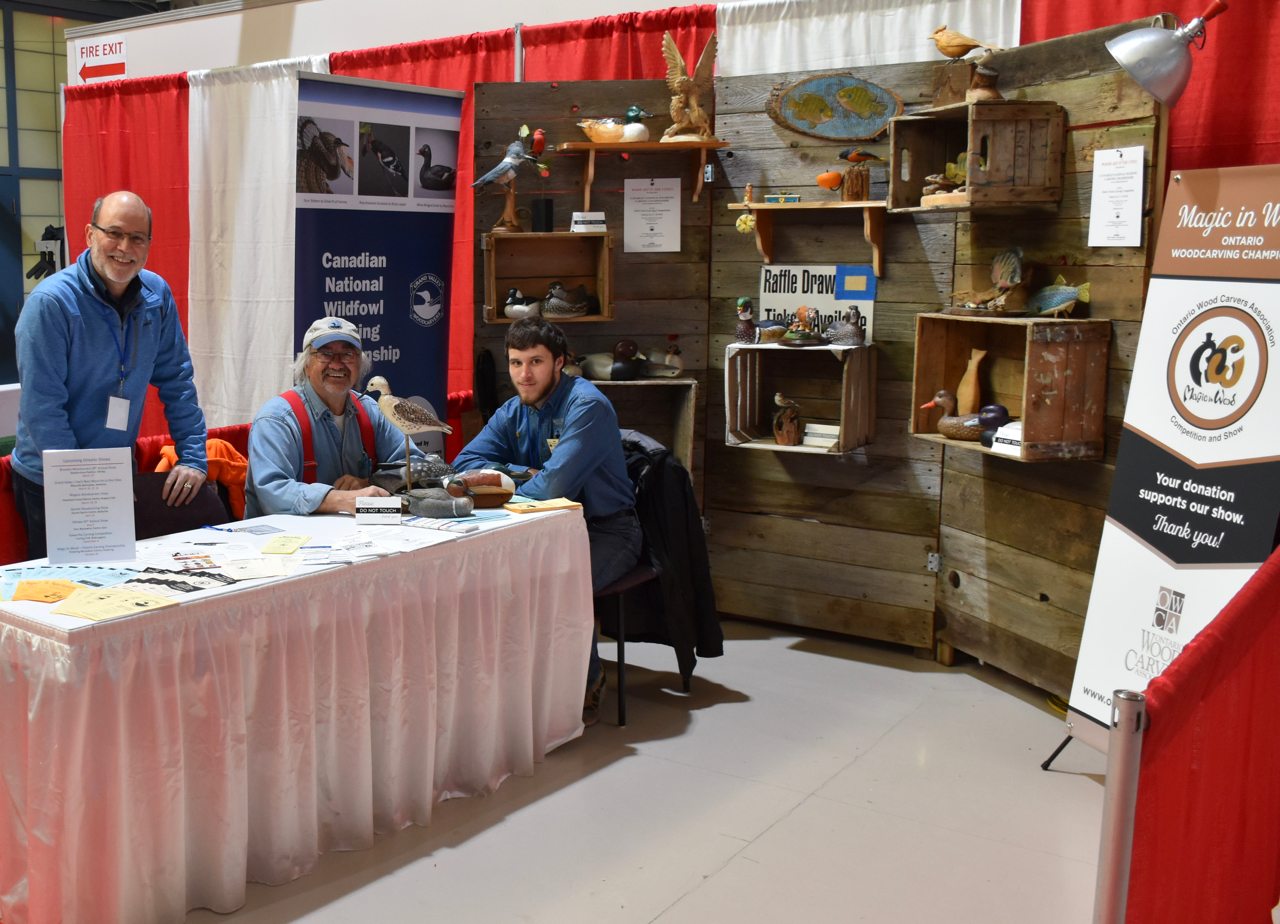 The Woodcarvers and Sculptors Guild
The Woodcarvers and Sculptors Guild meet at the Art Gallery of Burlington on Tuesday mornings from 8:30am to 12pm and Tuesday evenings from 7pm to 9:30 pm. Aside from working in a beautiful setting of an art gallery, this group also enjoys a bright, busy and fully equipped work area. The group sponsors a cane carving program for our Veterans and the Art Gallery promotes the club as one of a variety of activities available for seniors through their New Horizons initiative.