Magic In Wood Competition
The Magic in Wood Competition and Show is organized to:
provide a venue for a friendly

 

completion, to show artworks and to demonstrate one's talent,
introduce the public to this wonderful art form and stimulate an interest in it,
promote fellowship among

 

participants,
provide skill building sessions through the "Learning by Doing" workshops,
allow 'would be carvers' to create a simple work of art in the "You can Carve" program
entertain and educate kids and adults alike with soap carving.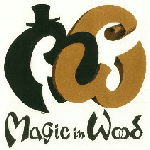 Since 1978, the Ontario Wood Carvers Association has been promoting, educating and connecting woodcarvers in Ontario.
Let us introduce you to other carvers and help you build your skills. Join with us as we carve legacy projects, like the Maple Leaf Forever tree.
We invite you to support the woodcarving community through our volunteer youth outreach program, and take part in Magic in Wood, our annual exhibition and show.
Come and join us!